I had the honor to speak at the annual national Additive Manufacturing conference of Spain in Murca. Aditiva 4.0 has the objective to promote knowledge about Additive Manufacturing and promote companies' commitment to adapt to the requirements of indsutry 4.0. Sectors as varying as education, health, sports, aerospace and automotive, the agronomic sector, construction, or even Corporate Social Responsibility as well as the fourth sector – concerned with environmental sustainability and social welfare. This conference united all segments from engineering students to industrial manufacturers with decades of AM experience.
What does successful design for Serial Additive Manufacturing mean?
I was invited to speak about the topic of "Design for Serial Additive Manufacturing". My goal was to change the mindset from 3D printing for prototyping, to creating an awareness how we can create more value through this technology if we directly design for it from the start.
As part of this conference I was interviewed from the regional newspaper of Murcia. I wanted to share the interview with you.
"I'm a fan of the flexibility of the Additive Manufacturing technology"
Roman Reiner Schmidt – Design Engineer
MURCIA. For companies to leap to additive mass production, a change of mentality is required, among other factors, as well as an analysis of the value creation it would imply in their production chain. Roman Reiner, Design Engineer, presenting today at the II National Congress on Additive Manufacturing 4.0, which is celebrated during the whole day in the Auditorium and Congress Center Víctor Villegas. Giving his speach on "How to design for serial Additive Manufacturing", his advice is to "design for the future, instead of redesigning the past".
What is the main motivation for a company to opt for additive manufacturing?
In my opinion, the primary motivation for any decision of a company would be to create value for its customers, employees, and the environment. Consequently, they can use the new possibilities of additive manufacturing to create more valuable products, produce them cheaper, include changes, and innovate faster. I am a fan of the flexibility of this technology: in the same workspace you can produce a shoe, an orthesis and a children's toy. This possibility creates new business and supply chain opportunities for many companies.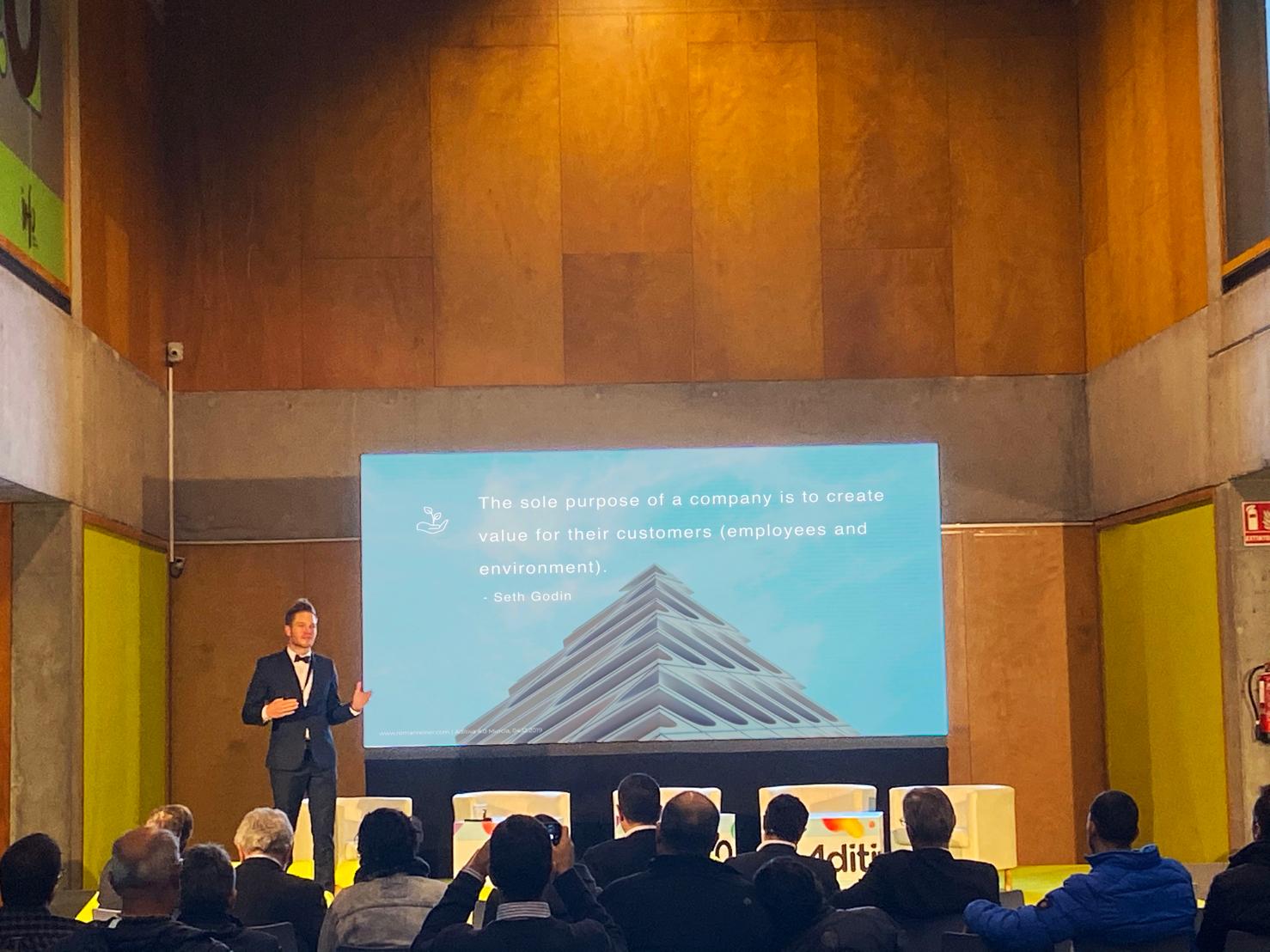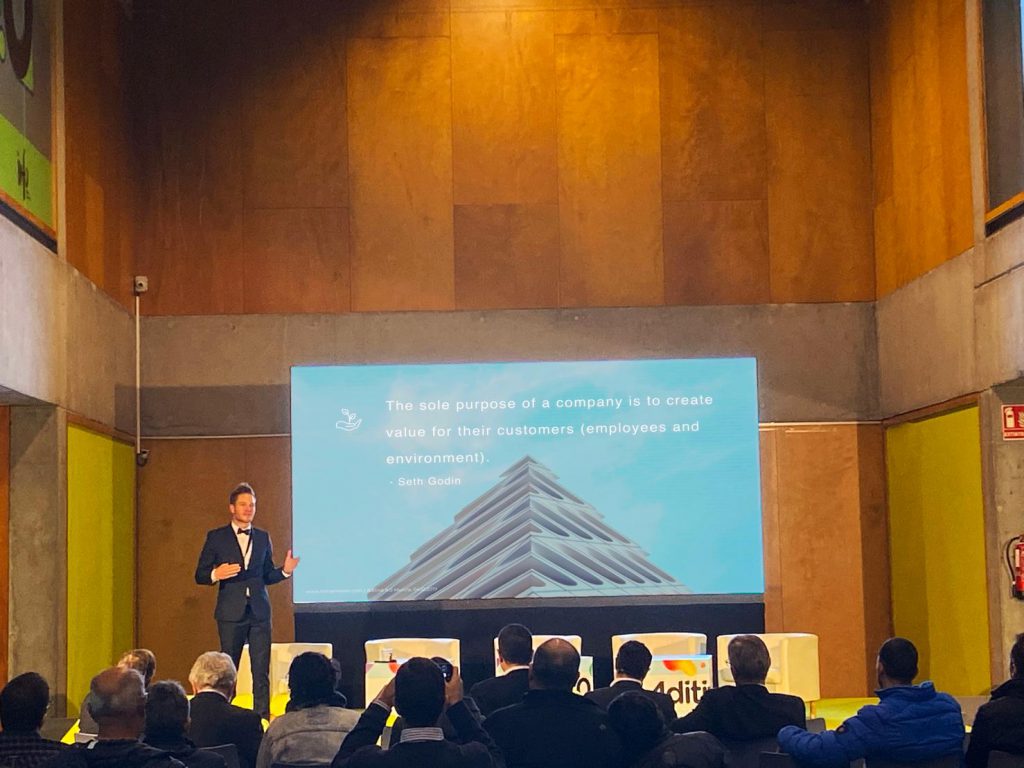 How is the evolution going for companies that already use this type of technology?
The evolution depends a lot on the education and the mentality of the employees of the companies. From the designer to the manager, they have to understand the value and flexibility of that technology to integrate it well into the whole production cycle and strategy of the company. My advice to companies that are touching this technology for the first time is to work with service providers to produce some tests and to keep learning piece by piece, without bigger investments. 
Then, work with designers and consultants with experience in  this technology, to analyze their products and make a redesign from scratch to use the maximum potential. Companies like BMW, who have worked and developed this technology from the beginning, are an excellent example of a company that understands the possibilities and knows how to apply them little by little with great success to their production.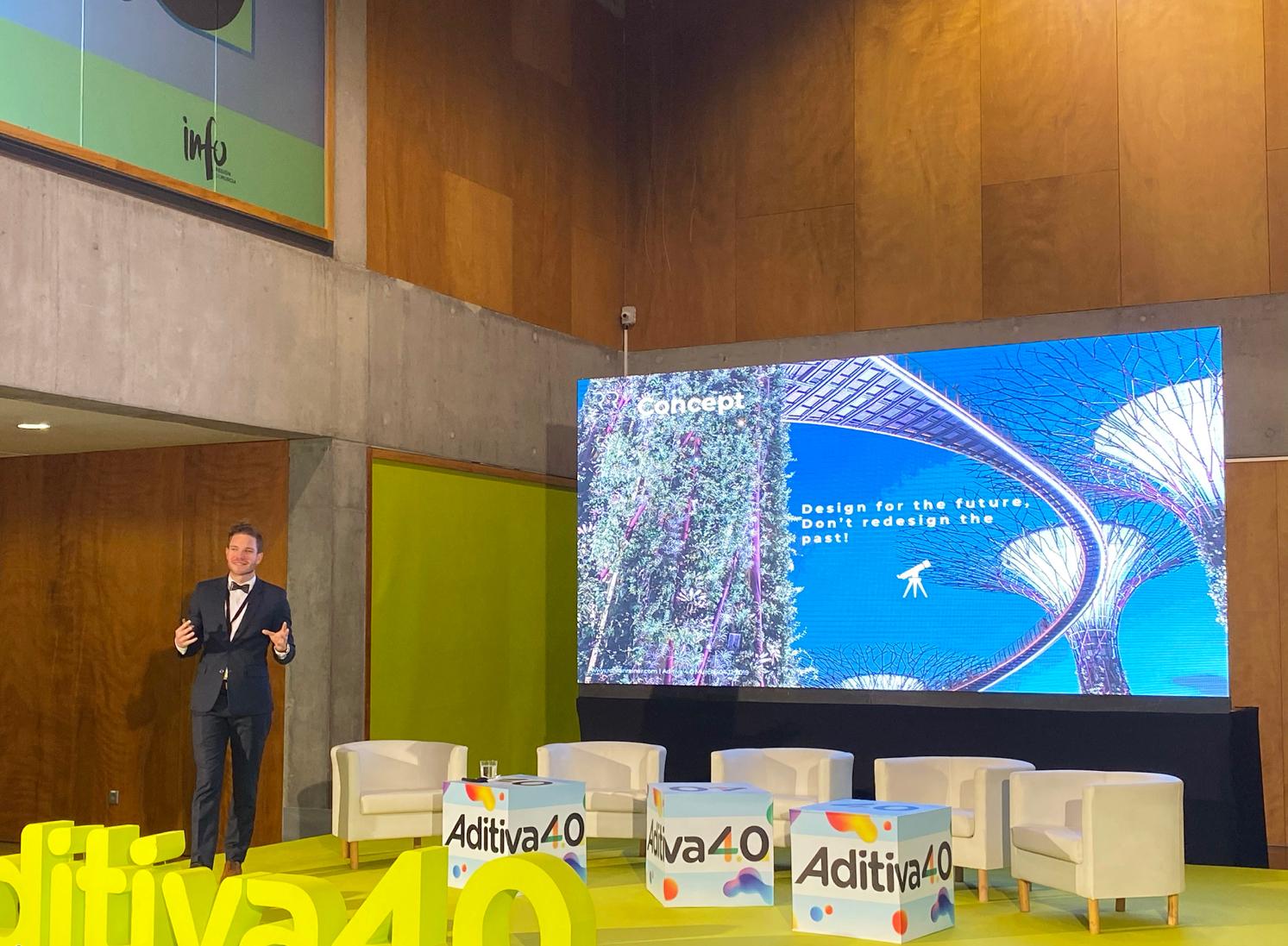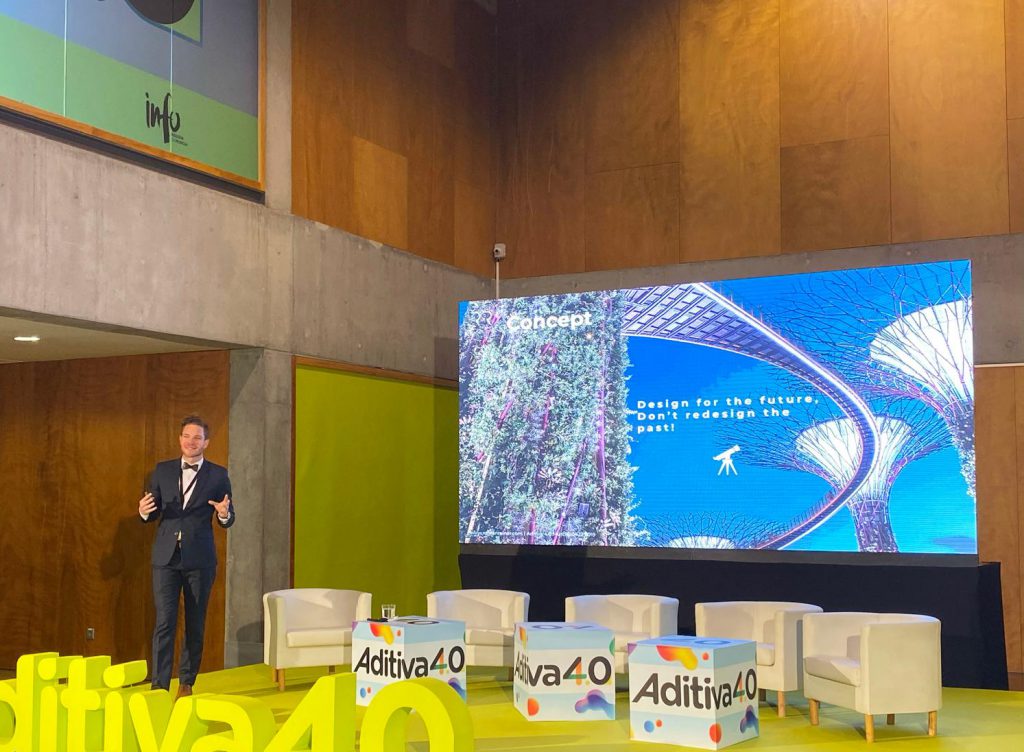 Do customization and creativity have a place in design?
To fully leverage the possibilities of customization, it should be planned in the initial design. While it is being developed, the different versions of customization have to be tested to ensure production with automated quality and aesthetics.
In which areas is additive manufacturing already being applied to?
Additive manufacturing is already applied in various industries, from medicine to aeronautics, from creating a teeth with a single 3D scan and printed out of titanium to Chanel mascara brushes, which are taking advantage of this technology and producing 12 million pieces per year.
"The evolution depends a lot on the mentality of the employees of the companies"
In which sectors could its application be resisted in the immediate future?
As I mentioned earlier, the application of this technology only makes sense if it is creating value. If other production technologies can create the same design with the same value and lower costs, additive manufacturing is not necessary. We are not going to produce plastic syringes in several million quantities of the same basic design per year with additive manufacturing, because for these applications, plastic injection makes even more sense. I also see the physical limits of some materials for use with this technology that we still have to overcome.
What will you bring to the attendees of your presentation in Aditiva 4.0?
I will try to prepare the attendees to think and design for series production. I will talk about the whole process from conceptual design to series production with quality. So I want to support using this technology more for production than just for prototyping.